Dave here checking in with a Cat Sick Blues update! The terrifying festival journey of our sick little film has begun! Since its completion in October, Cat Sick Blues has played at a handful of events: FKM Festival de Cinema Fantástico da Coruña (Spain), Monster Fest (Melbourne, Australia), and A Night of Horror International Film Festival (Sydney). We picked up Best Australian Film at Monster Fest and Best Australian Film, Best Female Lead Performance (Shian Denovan) and Best Australian Director at A Night of Horror. We were stoked and very surprised to win these awards, and had an amazing time at both festivals. Thank you to everyone who came along to support us!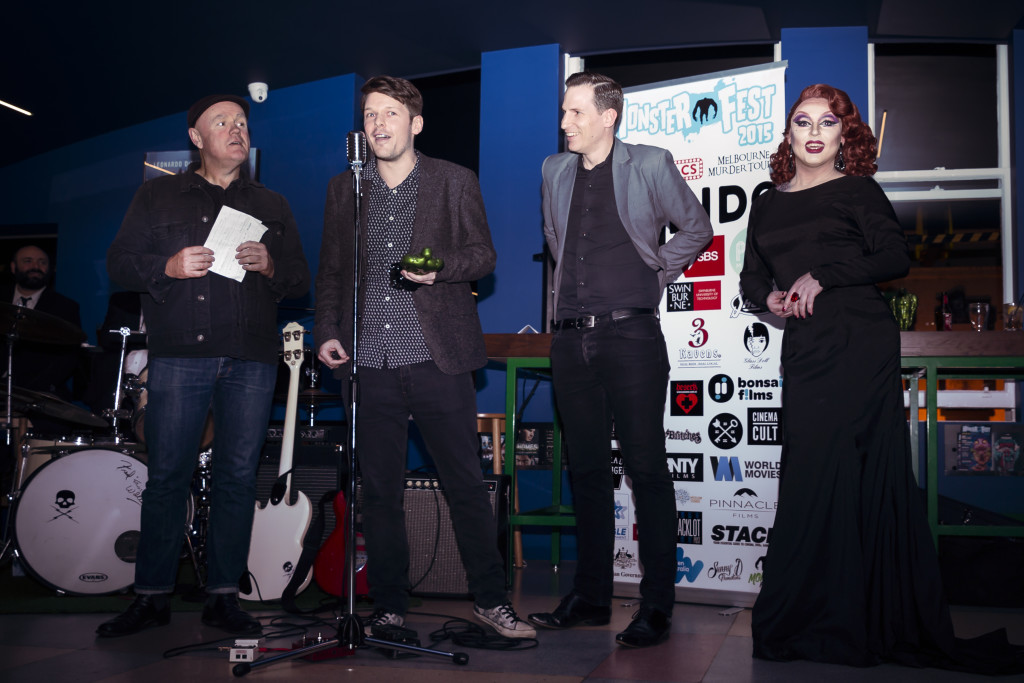 We're crossing our fingers that Cat Sick Blues will start to make its way overseas in 2016 and we'll be keeping everyone updated on Facebook as we start to hear back from festivals. What we would love you to do in the meantime is share the hell out of our trailer, follow us on Facebook, Twitter and Instagram, review and rate us on Letterboxd and IMDB, and just generally spread the word! This is a film made for very, very little and we don't have a marketing budget — it's all about word of mouth. If you're keen to review the film and would like a screener, please contact me at phantasmes.video@gmail.com and I'll shoot you a private link.
And finally, enormous thanks to everyone who has been sending us nice messages and comments on Facebook and Twitter, and to all the ridiculously lovely patrons of Monster Fest and A Night of Horror who came up and had a chat to us after the screenings. You really made our nights!