For all inquiries regarding review copies of Cat Sick Blues and festival submission requests, please contact Dave and Matt at phantasmes.video@gmail.com.
"…probably the most original, unapologetic, and strangely affecting Australian horror movie since Bad Boy Bubby." – Cult Projections
"Cat Sick Blues performs one hell of a tightrope act, shifting from grisly splatter film to pitch black comedy with frightening ease." – Less Lee Moore, Dirge Magazine
"… a movie that can very easily be looked at on the outside as one of those "WTF?" films, but after spending 100 minutes wrapped up in a destructive bout of psychosis, you too will want to hug that furry little pal of yours a little tighter." – Matt Boiselle, Dread Central
"Think Lynch. Think Kubrick. Think Miike. Think de Heer….. now jumble them all together and throw in some Mr Oizo, Buttgereit and a dash of Tom Six, and you will start to appreciate the wonder that is CAT SICK BLUES; amongst the best Australian films I have seen this year." – Glenn Cochrane, Fake Shemp
"Cat Sick Blues is a wildly successful endeavor into the mind of the depraved. It's unlike anything I have ever seen, and I'd be willing to bet that you walk away with the same conclusion." – Luke Rodriguez, Modern Horrors
"The mixed emotions used in Cat Sick Blues really fucks with you, and the ending turns out to be quite sad and emotional even with the extreme content featured." – Richard Taylor, Severed Cinema
"Cat Sick Blues is crazy, sick, twisted, even sometimes hilarious and by far the most 'different' horror film I have ever seen!" – Weekend Notes
"… undeniable horror masterpiece… Cat Sick Blues equals a movie that not only gives the horror genre a shot in the arm, it also sets the bar for the rest of 2016; and oh man, that bar is set VERY high." – 13th Floor
When Ted's beloved cat dies, the trauma triggers a terrible mental breakdown. His broken brain prompts him to bring his feline friend back – all he needs is nine human lives. Ted dons vicious deadly cat claw gloves and a creepy cat mask, and goes on a murderous rampage. As the butchery escalates, a twisted romance blossoms between Ted and Claire, a young woman who has also recently lost her cat in a horrifying incident.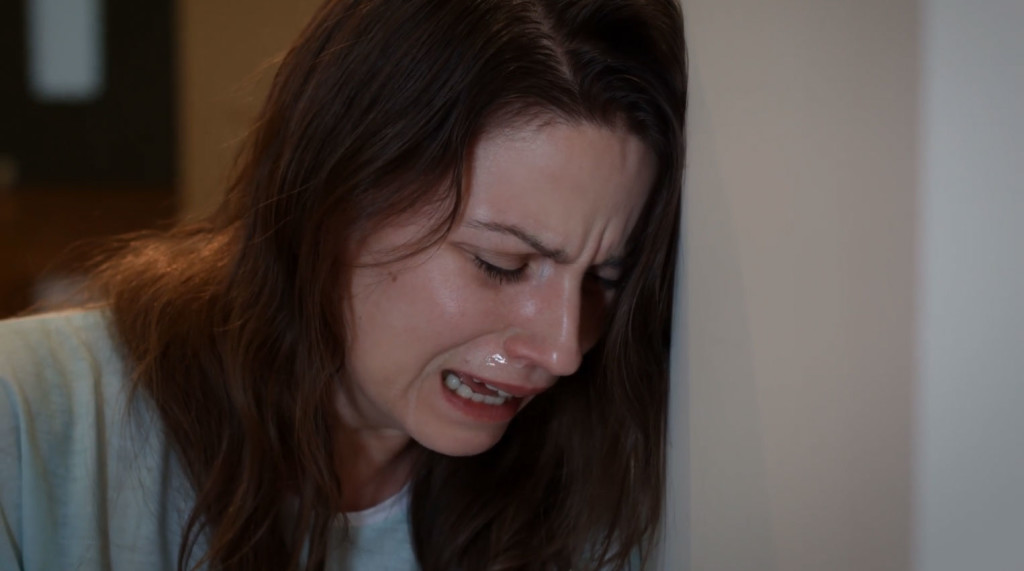 Starring Shian Denovan (Sawney: Flesh of Man) and Matthew C. Vaughan, written by horror novelist Andrew Gallacher and directed by Dave Jackson, Cat Sick Blues is a feature length horror film that explores the soul-crushing grief we feel when our pets die. It also explores the horrors of the modern world and the daily grind of internet hate and misogyny.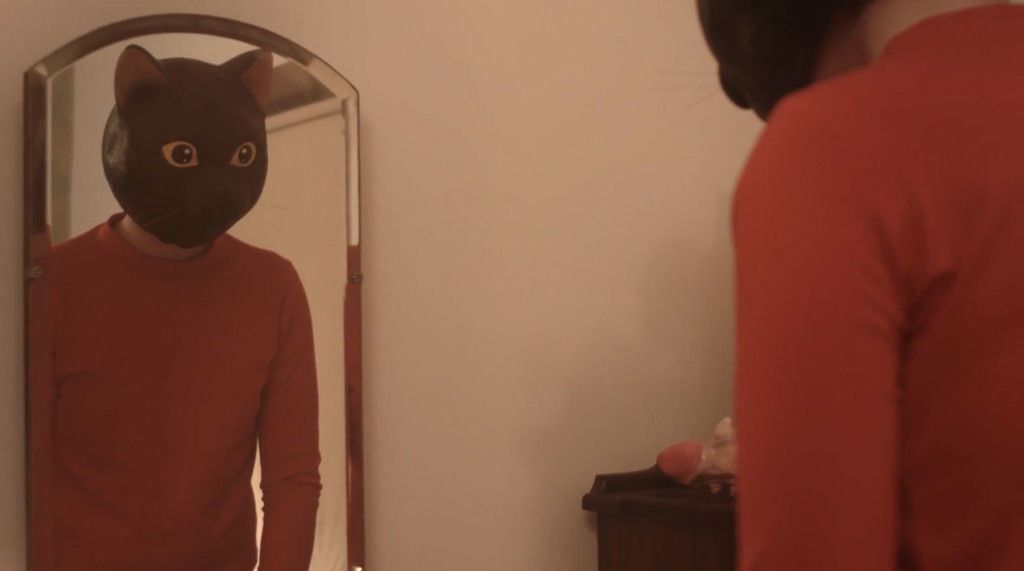 Cat Sick Blues is a partly self-funded feature. For the remaining funds of its low budget, Phantasmes Video instigated a successful Kickstarter campaign. But its history began some years before.
In late 2012, Phantasmes Video completed a short film version of Cat Sick Blues. The opening was intended as a small taste of the feature version. The short premiered at Fantasia Intentional Film Festival in Montreal and went on to play at such festivals as the Mile High Horror Festival (Denver), Celluloid Screams (Sheffield), the Boston Underground Film Festival, Buried Alive Film Fest (Atlanta), Vivisections (Philadelphia), and Short Waves Festival (Poznań). Spanish festival Freakemacine awarded Cat Sick Blues the Jury Prize for Best Film.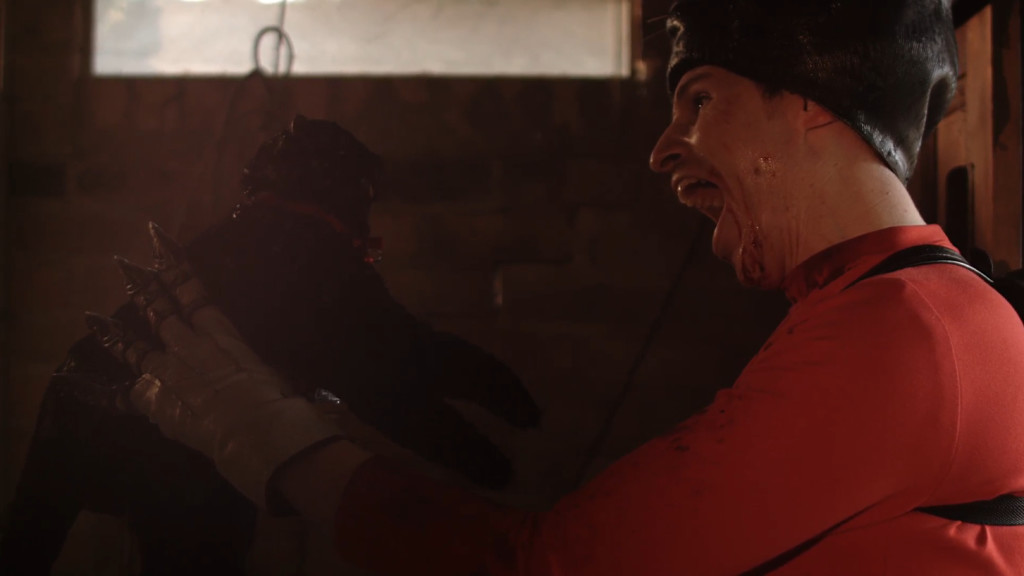 In its feature form, Cat Sick Blues was completed in early 2016 where it begun its journey to festivals around the globe. It won Best Australian Film at Melbourne's Monster Fest and picked up several awards—Best Australian Film, Best Female Lead Performance (Shian Denovan) and Best Australian Director (Dave Jackson)—at Sydney's A Night of Horror International Film Festival. After its Australian debut, it has since played in festivals around the world.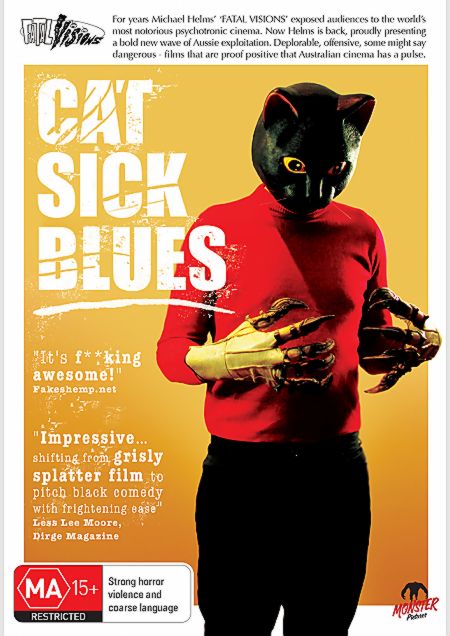 Cat Sick Blues is available on DVD and blu-ray from Monster Pictures, and will soon be released in the US.
For regular updates on its progress, like Cat Sick Blues on Facebook and follow Phantasmes Video on Twitter.